Jury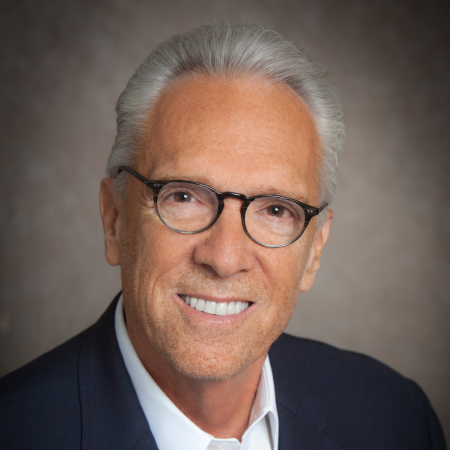 Norm Pattiz
Founder and Executive Chairman
PodcastOne
Norm Pattiz is Founder and Executive Chairman of PodcastOne, the founder of radio-giant Westwood One, and a member of the National Radio Hall of Fame.
Additionally, he has been featured in numerous major profile pieces in Forbes, Fortune, USA Today, Adweek and more, recognizing his leadership and innovation in podcasting since PodcastOne's founding in 2012.
With over 40 years of experience in audio, under his leadership, Westwood One became America's largest provider of news, sports, entertainment, talk and traffic programming to the Broadcast Industry. Westwood One owned, managed or distributed NBC radio networks, CBS News, CNN radio, the Mutual Broadcasting System, NFL Football, NCAA Basketball, March Madness, The Super Bowl, both the Winter and Summer Olympic Games and a wide variety of syndicated music and talk shows.
In 2010, Pattiz founded and launched Courtside Entertainment Group to produce and distribute quality programming. Recognizing the untapped opportunities in the audio on-demand industry, Pattiz then launched PodcastOne at the end of 2012. The company quickly became the leading producer, distributer and revenue driver in audio on-demand programming. Today, PodcastOne's marquee line-up of personalities and brands include Adam Carolla, Shaquille O'Neal, Steve Austin, Dan Patrick, Kaitlyn Bristowe, Tip "T.I." Harris, A&E's Cold Case Files, Dr. Drew, Ladygang, Kim Zolciak, Terry and Heather Dubrow, Jordan Harbinger, the mega-hit 22 Hours: An American Nightmare, and many more.
In 2000, Pattiz was appointed by President Clinton, and reappointed in 2002 by President Bush, to serve on the Broadcasting Board of Governors of the United States of America. The Board oversees all U.S. nonmilitary broadcasting services, including The Voice of America, Radio Free Europe, Radio Liberty, Middle East Broadcasting and others.
Pattiz lives in Beverly Hills with his wife of more than 30 years, Dr. Mary Turner Pattiz.